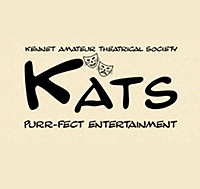 20 Feb - 22 Feb
Kennet Amateur Theatrical Soc. (KATS) presents:
Ali's Barbers and the Fawlty Sleeves - KATS Panto!
7:30pm
Mat 2:30pm Saturday
Kennet School, Stoney Lane, Thatcham RG19 4LL
A Pitch-Perfect Pantomime - great fun for all the family!
There are three evening performances at 7.30pm and a Saturday matinee at 2.30pm.
Tickets: